The Greens seize the balance of power of the Senate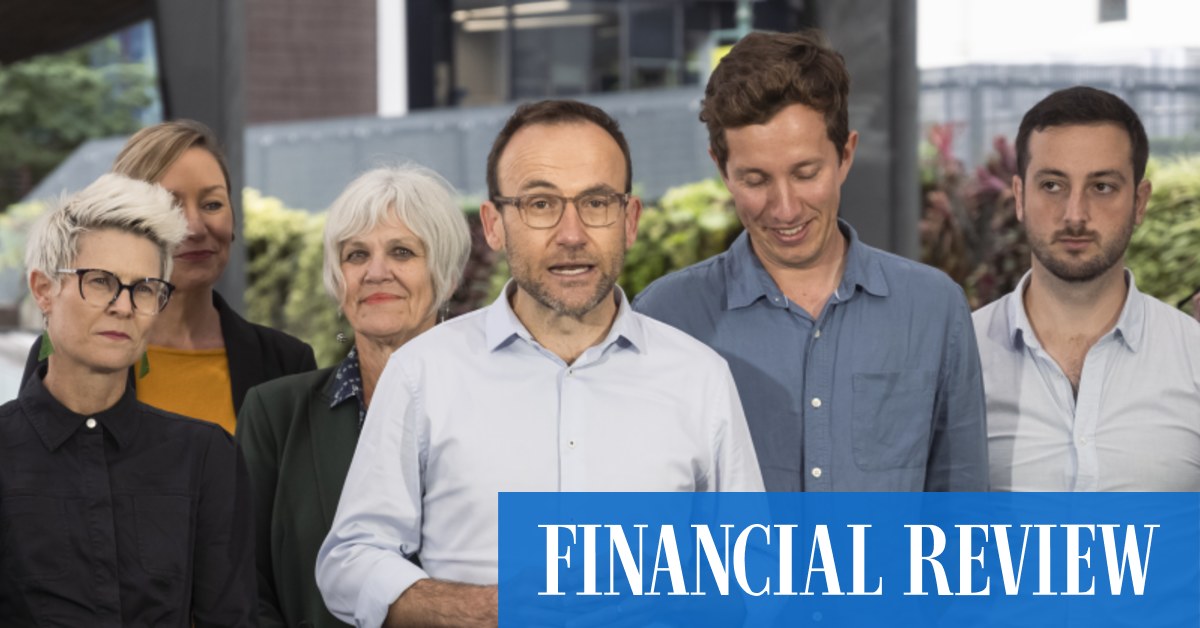 "We want to work with Anthony Albanese to deliver the stable, effective and progressive government that Australians voted for, but he will need to work constructively with the Greens and the rest of the central bank."
Pocock in front, Eric Abetz beaten
Key policies the Greens passed in the election included a tax on coal exports, a moratorium on new coal mines and gas fields and achieving net zero emissions by 2035.
In the ACT, former Wallabies captain David Pocock, who ran as an independent, is expected to beat Senator Seselja, thanks to preferences from the Greens and independent Kim Rubenstein, and claim the second seat behind the new minister of Finance Katy Gallagher.
This creates a clear bloc of 39 seats, enough to pass legislation in the 76-seat chamber.
Mr Pocock was not claiming victory, but if he does he will push Labor to overturn a bill banning the territories from legislating euthanasia as well as write off the $100million housing debt from the ACT, as well as to demand tougher action against climate change.
But Senator Seselja did not relent, putting his faith in a "significant number" of pre-election and postal votes that have yet to be counted, which he said tended to favor the Liberals.
If Mr Pocock fails, the new government can count on the support of Jacqui Lambie and her new colleague, Tammy Tyrrell, who should defeat the loyal Tory and former minister Eric Abetz.
Rex Patrick and Stirling Griff defeated
One Nation leader Pauline Hanson is leading in the race for Queensland's final Senate seat, beating Senator Stoker.
While the final seat was originally slated to be a four-way Conservative shootout, the closest threat to Senator Hanson's re-election actually comes from Bernard Bradley of Legalize Cannabis.
One Nation's Jennifer Game has the nose to the front in the race for South Australia's final seat, but candidates from Labour, the Liberals and the United Australia Party remain in the running.
Sitting crossbenchers Rex Patrick and Stirling Griff were defeated, while former Senator Nick Xenophon's bid to re-enter Parliament failed.
In Victoria, Ralph Babet of the United Australia Party is narrowly leading, but the Labour, Liberal and Legalize Cannabis candidates are still in contention. If Mr. Babet wins, Liberal Greg Mirabella will lose his seat.
Labor lost third place in New South Wales. Deputy Labor Party leader in the Senate, Kristina Keneally, had been relegated to the post on the ticket, forcing her to seek a move to the lower house, but that bid ultimately failed.
However, Labor's strong result in Western Australia put the party in the box to win three seats there. The collapse of the Tory vote means the Liberals will only win two of six seats, which has never happened before in WA as Ben Small failed to re-enter parliament.
As usual, Labor and the country's Liberal Party shared the two Northern Territory seats.