Ramlila swoop, the curse of NAM and India's alternative future-Politics News, Firstpost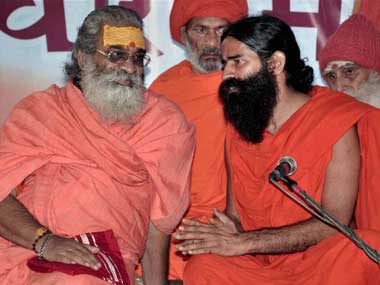 Among the founding members of NAM – the non-aligned movement – one is dismembered, and two others have lost territory. India helped create NAM because it probably never thought it would become a great power. Are we going with the other founders of NAM?
By Rajeev Srinivasan
The astonishing efficiency of Ramlila Maidan's marauders – especially as a counterpoint to the endemic incompetence in foreign affairs – highlights the question of where India is going. The historical parallels to a Jallianwallah Bagh in India, a Tiananmen Square in China, and a Crystal Night in Germany leave the casual observer bewildered: how this barbarism synchronizes with rose-tinted and breathless stories like this. than "The world is beating a path to Delhi" in the Financial Time just a few days ago.
In fact, the casual observer doesn't have to worry about cognitive dissonance – he doesn't need to look beyond the simple adage that "xyz is known by the company he maintains." India, for reasons unknown, has always chosen to dine with a motley crew in the Non-Aligned Movement (NAM). (China and Brazil never did: they expected to be great powers someday; clearly not India). And, therefore, the trajectory of NAM is as good an indication as any other of India's future.
Not many people know that until recently – even after his overthrow – the NAM website designated Hosni Mubarak as its leader. As the Egyptian revolution, uh … was unfolding, I checked the NAM website and found out that Egypt was the "president" of NAM – and that NAM had been very silent on the fate of the president. of its president, so to speak. This is a good indication of the uselessness of NAM. But I digress.
In fact, I was looking at what had happened to the NAM lighthouses as a way to predict what might happen to India. The stars were: Yugoslavia (Tito), Indonesia (Sukarno), Egypt (Nasser) and India (Nehru). NAM made them think they were important; it was a club for most marginal countries, mostly brown and black, to rant against rich white countries.
What's interesting, however, is what happened to the NAM heavyweights above: Yugoslavia. Does not exist, was dismembered due to religious violence between Christians and Muslims
•Indonesia. Much of its territory has been forcibly displaced due to religious issues: Christians have claimed discrimination in East Timor and have separated
• Egypt. Tired citizens have deposed the kleptocrats
• And India?
In India, with the movement of Swami Ramdev, popular discontent against the kleptocracy has spilled over to the Egypt (of course before it was closed with sleepy tear gas, to the Bahrain). India therefore follows the same general path as Egypt. But there is also religious violence.
One could therefore imagine, by analogy with others worthy of the NAM, that either India would lose its territory, or its kleptocrats, or perhaps both. Which is perhaps not such a bad compromise: "Here take earth, but also take our worst sinners."
Unfortunately, nothing this simple is good enough for India. Remember, India chose neither capitalism nor communism, but a Third Way ™. Yes, Indian exceptionalism at work. The Third Way (aka "hybrid economy") combines all the vices of capitalism and communism, and none of the virtues of either. This was imagined by the smart economists of India, who thus made 200 million starving Indians in 1947 become 800 million undernourished Indians in 2011!
Likewise, I fear that equally astute sociologists of India have imagined an alternative political path for India: it will be dismembered, and he will manage to keep the kleptocrats! Nothing but the worst possible world for India! The kleptocrats have convinced the urban idiots that even asking about loot is a crime. So they will stay.
So who will do the dismemberment? Well, the same ones who did it for the others! NATO has done the honors to both Yugoslavia and Indonesia: they created a Muslim nation or two in the middle of the Christian Balkans, and a Christian nation in Muslim Indonesia. An excellent recipe for future peace and love, surely.
So why not create a couple of Muslim and Christian nations in the middle of a generally Hindu India? This has already happened in 1947, did you say? Ah, but, there was no Christian nation – and now we have the perfect candidate, the North East India. A century ago it was, oh, about 100% Hindu, and now it's about 90% Christian, so naturally it deserves to be a Christian nation, or multiple nations, like the Nagas keep on us repeat it. I noticed in passing that a play by Paul Théroux dated May 27 ("The places in between ") talks about Burma's border with "Nagaland" – not with India!
It is a fact that many American cards "donate" all of Kashmir to China and Pakistan, and they detach northeast India, while remaining silent on what this real estate is. India, they seem to think, is a rough diamond from Shimla to Darjeeling to Kanyakumari (the DMK can dispute it) to Kutch (and the UPA can challenge it).
It is also a fact that the new neighbors of northern India (thelebensraum– seeking Han Chinese), having engulfed Tibet and built supply lines to Sikkim, openly speak of teaming up with the Bangladeshis in a surgical strike in the Chicken's Neck area that would instantly make this which precedes a done.
Leaving the Han aside (their global ambitions are pretty clear), why would NATO want a friendly country (or at least one country desperately trying to suck them off) to balkanize?
There are two reasons. First, Christianity has its back to the wall on its own territory in Europe, as Muslims are now at 15% and growing rapidly, for example in France. They must find new converts elsewhere. Africa is virtually a dead end. China – well, the Chinese Catholic Church reports to the Chinese Communist Party, not the Vatican! So, of course, India is the obvious choice. Take the northeast, then pick up the other parts one by one.
Second, it is the nature of America. A correspondent, K, pointed out what SR Goel said about America in 1962: "… he [has] the toll of a nation sick with an incurable disease – betrayal and criminal act against its friends, and a fondness for its enemies. Obama has shown it in spades, the most recent being his speech to Israel. This could be said of India's policy towards its friends and enemies too, but the Americans do a much more in-depth job: just ask Noriega, or Saddam, the former FoA, Friends of America.
But I don't blame America, which after all pursues its own interests. There is no way this would happen to India if there were no Indians willing to sell the country downstream. In the final analysis, that's what might make this alternate, apocalyptic view a reality: the fact that there are a lot of Indians who are just Quislings.
Rajeev Srinivasan is a management consultant.