Government wants to engage more closely with Algeria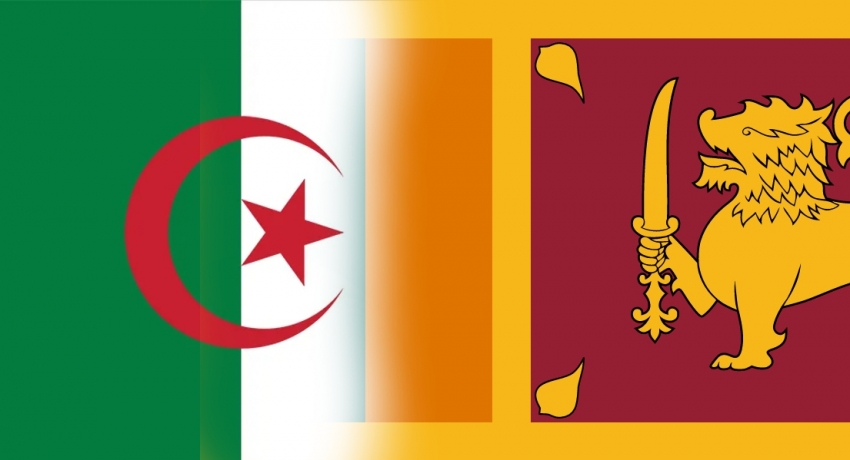 COLOMBO (News 1st); The Sri Lankan government is seeking to engage more closely with Algeria, which is North Africa's largest economy, in line with government policy to further expand ties with the African region.
As a result, virtual bilateral consultations at the Ministry of Foreign Affairs with the People's Democratic Republic of Algeria were held for the first time, focusing on strengthening political, economic, social and cultural ties between the two nations.
Both sides noted that last year's total trade was $5.39 million and Sri Lanka's exports to Algeria were only $0.63 million while Sri Lanka's imports from Algeria amounted to $4.76 million.
As a major oil and LPG exporter, trade relations with Algeria are mainly in the energy sector. However, the possibility of further increasing exports, particularly tea, spices, coconut products and clothing, has been explored.
A virtual meeting with chambers of commerce in both countries is expected to move this process forward.
Recalling the long-standing bilateral relations, the two sides agreed to celebrate the 50th anniversary of diplomatic relations appropriately next year. Algeria announced that it will host the next NAM summit in Algiers in 2022 and recalled that the two countries are founding members of the Non-Aligned Movement and continue to work closely together at the multilateral level.
The two countries have expressed strong interest in focusing bilateral cooperation in the sectors of environment and climate change, power and energy, and tourism. Strengthening cooperation in defense and the fight against terrorism was also mentioned.