European Parliament rejects objection to 'sustainable' label that divides nuclear and gas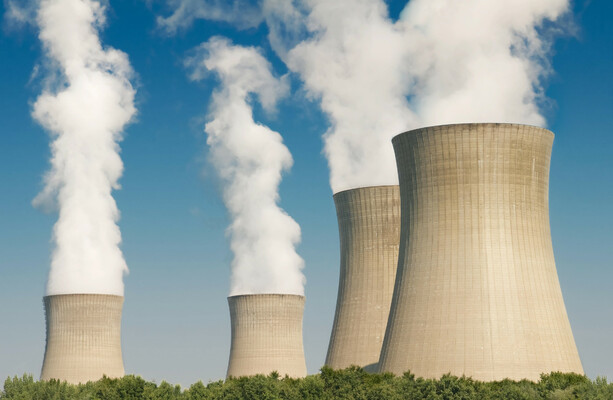 THE EUROPEAN PARLIAMENT has overruled an objection to labeling gas and nuclear power as sustainable energy sources, approving a proposal that has created significant controversy since January.
The European Commission had proposed that gas and nuclear be added to an EU list, called the taxonomy, which classifies economic activities as environmentally sustainable.
He divided MEPs between those who believe that gas and nuclear are necessary for energy supply and in the transition to fuels such as coal and oil, and those who oppose gas as a fossil fuel or nuclear for its drawbacks.
An objection to the proposal has been tabled in the European Parliament.
In a relatively close vote this morning, 328 MPs voted against the objection and 278 voted in favour, while 33 abstained – with the two Irish Fianna Fáil MPs taking opposing positions.
After months of debate, today's outcome elicited a vocal response in the plenary session – some clapping, others booing.
Last month, two EU committees opposed the proposal, casting doubt in European circles as to whether the proposal could survive parliamentary scrutiny.
The Environment and Economy Committees adopted an objection to the proposal with 76 votes for, 62 against and 4 abstentions.
The proposal was led by Financial Services Commissioner and Fine Gael member Mairéad McGuiness, who defended the plan yesterday in a debate.
McGuinness dismissed suggestions she had called 'green' gas, saying 'gas is a fossil fuel, it's not green' but some member states need gas as a transitional fuel.
Irish MEPs are divided on the taxonomy proposal.
Greens Ciarán Cuffe and Grace O'Sullivan spoke out against it, with Cuffe today calling the vote's outcome a "dark day for climate action".
Fianna Fáil's Billy Kelleher spoke in favor of the proposal shortly after it was announced and voted in favor of it today, but party colleague Barry Andrews backed the objection.
Fine Gael MEPs voted in favor of McGuiness's proposal, while Sinn Féin's Chris MacManus and independents Clare Daly and Mick Wallace opposed.
Reacting to the vote, the European Environmental Bureau, a network of environmental NGOs, said "billions of euros in 'green' funding now risk being diverted to far from clean energy sources. trivial and temporary, to the detriment of energy efficiency". and renewables.
Its policy officer Marco Musso Citizens declared that "citizens, civil society as well as the scientific and investor communities are stunned by this act of institutionalized greenwashing".
#Open Journalism
No news, bad news
Support the review
Your contributions will help us continue to deliver the stories that matter to you
Support us now
"The decision to label fossil gas and nuclear as sustainable investments represents a serious blow to the transparency and governance of the whole process, putting in jeopardy the further development of the sustainable financing framework of the EU," Musso said.