Enjoy an edible journey through Florence, the hub of the South Carolina Pecan Trail | Visit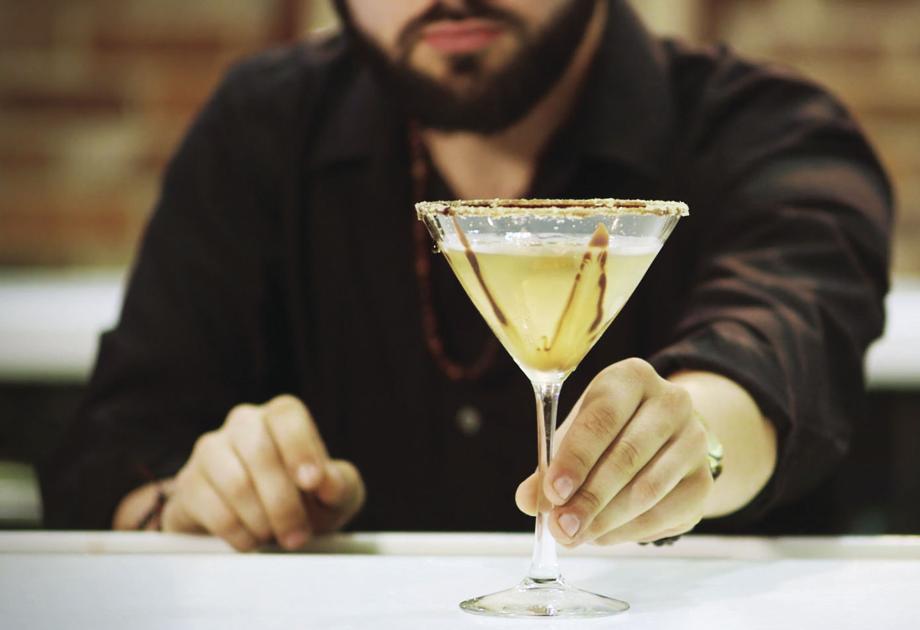 With a passport as a guide, experience the flavors and excitement of Florence, South Carolina.
Pecan martini pie, goat cheese and pecan salad, pecan encrusted grouper and white Russian pecan pie. There you go, it's a good meal!
Florence, SC, the hub of the South Carolina Pecan Trail, showcases local restaurants with pecans in their dishes.
With over 20 participating restaurants in town, progressive dinners are easy.
Simply use the Pecan Trail Passport to choose restaurants for each dish, collect stamps, and earn prizes as you go.
Ready to go crazy in Florence? Pick up a South Carolina Pecan Trail passport at participating businesses and collect stamps with every purchase.
Return the stamped passport to the Florence Convention & Visitors Bureau in person or by mail to collect the pecan loot.
Fill the passport with stamps to win an official SC Pecan Trail t-shirt, mini pecan pie, stylish drawstring bag and awesome nutcracker.
Whether you like your pecans plain, spicy, topped with a pie or coated with chocolate, you will discover a variety of flavors to satisfy your nutty side in Florence!
For more information, please visit visitflo.com/sc-pecan-trail.
The recipes below show only a small sample of the pecan dishes you can enjoy along the trail.
Martini Victors Pecan Pie
Ingredients:
1 ounce caramel schnapps
1 ounce Frangelico
3 ounces of vanilla vodka
Chocolate syrup for the rim garnish
Brown sugar and crushed pecans to garnish the edges
Directions:
Pour the chocolate syrup into a small plate and dip the rim of a martini glass in the syrup. Repeat the process with the mixture of brown sugar and crushed pecans to form a crust on the rim of the glass.
Pour all the liquid ingredients into a cocktail shaker with ice. Shake well and strain into a dressed martini glass.
Young Plantations Basic Pecan Pie
Ingredients:
4 tbsp. (1/2 stick) softened butter
1 cup granulated sugar
3 eggs (lightly beaten)
1 cup light corn syrup
1 C. vanilla
1/8 c. Salt
1 cup chopped pecans
9 inch pie crust (uncooked)
30-50 pecan halves
Directions:
Cream / mix the butter and sugar together.
Add the rest of the ingredients (except the pecan halves) then pour into a 9-inch uncooked pie shell.
Garnish with 30 to 50 pecan halves.
Bake 10 minutes at 375 ° and 30-35 minutes at 325 °.
Local Motif Pecan Pesto
Ingredients:
1/3 C of pecan pieces
3 cloves of garlic
2 C fresh basil leaves, wrapped
1/2 cup of parmesan
1/2 T extra virgin olive oil
Salt (to taste)
Directions:
Add the pecan pieces and garlic cloves in a food processor and chop.
Add the basil leaves and chop. Add the Parmesan and mix. Slowly add olive oil until incorporated. Salt (to taste)
Top Hat Special-Teas Pecan Scones
Ingredients:
2 C all-purpose flour
1/4 T sugar
1 C. baking powder
1/4 tsp. Salt
1/3 T butter
3/4 T of milk
1/4 cup chopped pecans
Directions:
Combine the flour, sugar, baking powder and salt, then mix with the butter. The mixture should look crumbly. Add the milk and chopped pecans, then mix the ingredients (until they are no longer sticky) to form a ball of dough. Roll out the dough and cut it into the shape of your choice (the recipe makes about 8 scones). Bake at 350 ° for 15 to 18 minutes.
Fully smoked warm goat cheese salad
Ingredients:
Cheese crumble
1/3 cup grated Parmesan
salad
2 oz. soft goat cheese
1/3 cup chopped pecans
Spring mix of greens (enough to fill a salad bowl)
6 cherry tomatoes, halved
Small cucumber, sliced
1/4 cup red onion, sliced ​​or chopped
2 dozen pecan halves
frying oil
Directions:
Preheat the oven to 325 °.
To make the cheese crisp, place the Parmesan on a silpat (on a baking sheet) and bake for 12-15 minutes. Let cool before removing from the sheet.
Shape the softened goat cheese into a pancake and coat with chopped pecans. Refrigerate for an hour.
Arrange the green vegetables, tomatoes, cucumbers, onion and pecan halves in a salad bowl.
Heat the oil in a pan over low heat. Heat the goat cheese galette in a skillet over low heat for 2 minutes on each side.
Top with the goat cheese salad, followed by a cheese crisp. Serve with your choice of vinaigrette (raspberry vinaigrette is recommended).
Julia Belle's White Russian Pecan Pie
Ingredients:
1 tbsp. white chocolate chips
1 tbsp. Butter
2 tbsp. cream cheese at room temperature
4 eggs
1 T of sugar
1 1/4 C corn syrup
1 C. Kalua
1 – 1 1/2 cups chopped pecans
9 "pie shell
Directions:
Melt white chocolate chips and butter together and mix until blended. Let cool.
Combine cream cheese, eggs, sugar, corn syrup and Kalua. Stir in the white chocolate mixture.
Stir in the pecans.
Pour the filling into the tart shell and bake at 350 ° for 42 minutes.