Court Fees Bring Some Alabama Residents Back to Crime, Study Finds | Calhoun County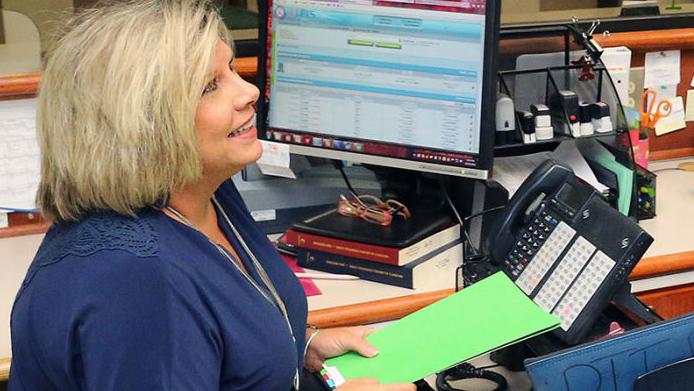 Alabama's high court fees force low-level offenders to give up necessities once they get out of jail to make ends meet – and in some cases even push them to more crimes – according to survey by a coalition of advocacy groups.
"We shouldn't be forcing our courts to be debt collectors," said Frank Knaack, spokesperson for the Montgomery-based Appleseed Center, which provides legal aid to people experiencing poverty. "They should focus only on the administration of justice."
Appleseed and other groups, including Greater Birmingham Departments and Alabama Legal Services, on Wednesday released the results of a survey of 980 people who had experience with court-related debt.
The groups found survey respondents through social service agencies in nine different cities – and offered each a $ 15 Wal-Mart gift card in return for answering the questions. Eight hundred and seventy-nine of the respondents dealt with the legal costs of their own involvement in the justice system; 101 had not been arrested but had helped someone else pay the legal costs.
Eight in ten people said they gave up basic necessities like food, medical bills or child support in order to pay off their debt to court. Forty-four percent said they had taken out payday or title loans.
Thirty-eight percent said their legal debt caused them to commit a crime. The most common crime was drug trafficking, followed by theft and sex work.
Knaack said the study also revealed an issue the researchers did not expect. A number of respondents said they were accused of not appearing in court after missing court dates because they were already in jail.
Local court officials say the study paints an inaccurate picture of how the state handles court fees, although they agree the court fee system is a problem.
"Our court system is built on the idea that people can pay the debt they owe, but in many cases they can't pay," Calhoun County District Attorney Brian McVeigh said.
Defendants do not pay these fees until they have served their sentence, which means that some criminals may never pay. But misdemeanors can result in fines of up to $ 6,000, and many people convicted of crimes must also pay restitution to their victims.
Appleseed argues that these charges put defendants in a financial hole they are unlikely to ever get out of. Prosecutors say judges usually make a payment plan for those who can't pay.
"If they can pay, they should pay," said Barry Matson, director of the Office of Prosecution Services, a state agency that assists prosecutors. "If they can't, state law doesn't allow us to send someone to jail to be indigent.
A more likely solution, Matson said, is a long-term payment plan that will require a defendant to pay a small monthly fee, tailored to their income. Prosecutors say it's often frustrating for victims of crime, who sometimes receive restitution through the courts.
"I have victims who are owed $ 100,000 and they ask why they are being reimbursed at $ 20 a week," McVeigh said.
Courts, prosecutors say, face essentially the same problem – obtaining sometimes mediocre returns from fees designed to fill funding holes in the justice system.
"The question is how are you going to finance us otherwise? Said McVeigh.
Knaack said one answer to the problem is to fund the courts entirely through the state budget. Judges and other court officials have long complained about court underfunding, although lawmakers often resort to court fees instead of raising taxes.
Knaack said the state should also do more to make it transparent how much court costs are paid and how. He said Appleseed struggled to keep track of where fees were collected and spent, in part because of the rambling nature of the court system. In the 1970s, Alabama created a unified court system that linked state and circuit courts under a single agency, but city courts are not part of that system.
"City courts are a black hole," Knaack said.
Capitol and Statewide Journalist Tim Lockette: 256-294-4193. On Twitter @TLockette_Star.