Australia and India: cannot allow a Ukraine in the Indo-Pacific | India News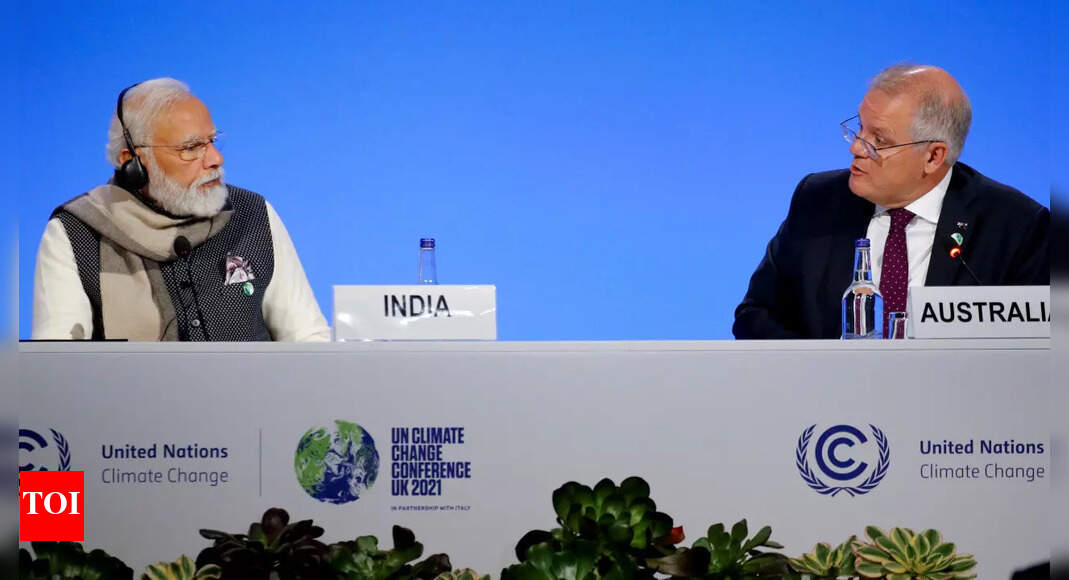 NEW DELHI: While Australian Prime Minister Scott Morrison called for holding Russia accountable for its offensive in Ukraine during the virtual summit with Prime Minister Narendra Modi, Australia also expressed its understanding of India's stance on Ukraine, Foreign Secretary Harsh Shringla said Monday after the meeting.
However, even though Modi and Morrison expressed serious concerns about the conflict and the humanitarian situation in Ukraine, they agreed that the conflict in Europe should not distract from the countries of the Indo-Pacific Quad, the Prime Australian minister stressing the need to ensure that what happens in Ukraine never happens in the Indo-Pacific.
Modi briefed his counterpart on the situation in the ALC and reiterated that there can be no normalization of relations with China until peace and tranquility along the border are restored. Morrison has also spoken out against Chinese activities in the South China Sea. Shringla said an important outcome of the summit was to institutionalize an annual bilateral summit mechanism. So far, India only had annual summits with Russia and Japan.
While the two countries have signed several agreements including one for co-investment in critical Australian mining projects, an area where Australia is seeking to compete with China, a joint statement from the two parties was still expected late into the night of Monday. Australia is looking to boost its investment in India by Rs 1,500 crore with the new deals.
While Modi did not mention Ukraine in his opening remarks, Morrison referred to the "illegal invasion" of Russia, saying the tragic loss of life underpins the importance of holding Russia to account. "But cooperation among like-minded liberal democracies is key to an open, inclusive, resilient and prosperous Indo-Pacific, and I salute your leadership within the Quad for focusing us on these important issues," he said. -he declares.
While Japan said publicly after the summit with India on Saturday that Prime Minister Fumio Kishida had asked Modi to discuss with Russian President Vladimir Putin the need to maintain a "free and open international order", it did not there was no such statement from the Australians after the summit.
Shringla said Morrison expressed his understanding of India's position "which he said definitely reflected our own circumstances, our own kind of considerations." The two leaders also called for a cessation of hostilities and also insisted that "the international order is based on the Charter of the United Nations, on the rule of law and respect for territorial integrity and sovereignty. States".